Best Selling Jazz Vocalist
7/21/2015, 2:48 p.m.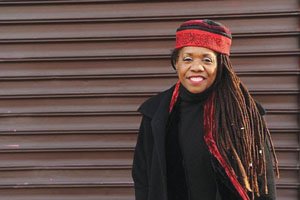 Her father was Louis Armstrong's musical director, her mother a famed opera singer with a degree from Julliard. It's safe to say Catherine Russell came from a musical family and she continues that musical lineage as one of the best-selling female jazz vocalists.
Russell will perform with her trio at Jimmy Mak's, downtown, on Thursday, July 23 at 7:30 p.m., presented by PDX Jazz.
Lauded for her solo recordings and her collaborations with David Bowie, Cyndi Lauper, Paul Simon, Steely Dan, Jackson Browne, Michael Feinstein, and Rosanne Cash, Russell has an off-the-beaten-path song selection, sparkling acoustic swing, and a stunning vocal approach.