Between the Lines
Youth theater tackles racial tensions
7/21/2015, 2:23 p.m.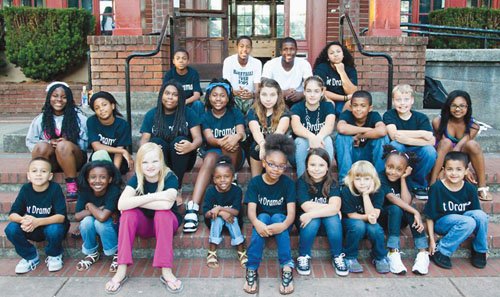 Youth from a culturally diverse performing arts program get into the real-life consequences and cases surrounding racial tension, gentrification, and other painful coming of age issues in an encore performance of their new show, Between the Lines.
The performance follows the life of a sharp young student, Zara Smith, as she struggles to walk the line between two worlds – between her culture and her dreams, between academic success and her own background.
Maverick Stage Productions will present this unique show at the historical Alberta Abbey, located at 124 N.E Alberta St., this Saturday, July 25, at 7 p.m.
The program is partnering with the Children's Book Bank and will be accepting book donations in exchange for $1 off tickets. Tickets start at $5 for guests under age 18, $15 for adults, and can be purchased at betweenthelines.brownpapertickets.com.