Tribute to Fallen Heroes
7/21/2015, 4:45 p.m.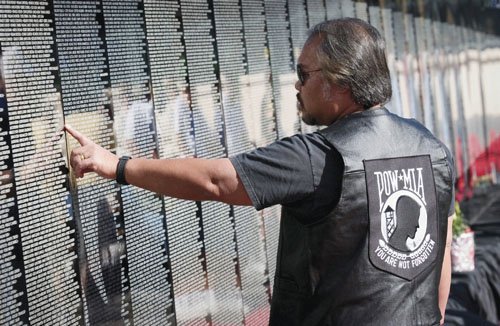 The half-size replica of the Vietnam Memorial Wall in Washington D.C. is coming to Milwaukie this weekend to commemorate the 50th anniversary of the Vietnam War thanks to American Legion Post 180, the city of Milwaukie and several community sponsors.
The event takes place at the Milwaukie High School athletic field and will be available for public viewing 24 hours a day, Thursday afternoon, July 23 through Sunday afternoon, July 27. On Saturday at 10 a.m., a parade will honor members of the Armed Forces in downtown Milwaukie.
The traveling memorial is a tribute to fallen heroes of the Vietnam War and is inscribed with the names of 58,228 military personnel who gave the ultimate sacrifice along with 1,300 veterans who are still listed as prisoners of war or missing in action.