County Justice Employees Honored
7/22/2015, 4:40 p.m.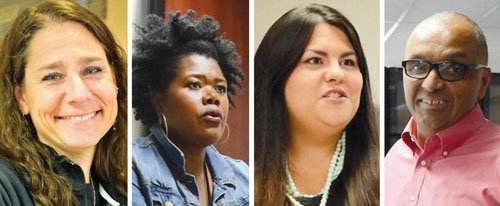 Four parole and probation workers with Multnomah County have gone above and beyond in the line of duty and are being recognized for their exceptional commitment.
The American Probation and Parole Association recently acknowledged the employees, Erika Preuitt, Deena Corso, Truls Neal, and Leticia Longoria-Navarro.
Preuitt was elected to serve as president of the group, the first African-American to lead the national organization; Corso, who has been working for Multnomah County for 24 years, was elected secretary and Truls, a 25 year county employee, will serve as a regional representative for the organization.
Longoria-Navarro accepted the group's coveted Scotia Knouff Line Officer of the Year Award for her outstanding work and significant contributions to the community. She is known for her work coaching other probation officers and corrections counselors.
Congratulations to all employees recognized, and their work bridging the connections between social justice and the legal system.