Reaching Mothers in Custody
7/22/2015, 4:39 p.m.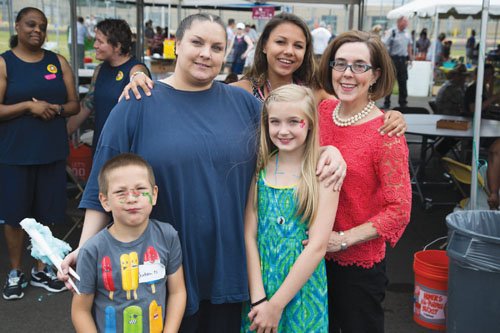 A local organization is helping mothers in custody stay active in their children's lives.
Called "Through a Child's Eyes," the program encourages incarcerated women to adopt pro-social behaviors, allowing mothers the chance to utilize some of the parenting skills they have been trying to rehabilitate.
Gov. Kate Brown visited Coffee Creek Correctional Facility last week to celebrate the group's annual barbeque meal where mothers and their children were allowed to interact in a more relaxed environment. The families ate together and participated in various outdoor activities.
The program, which works out of the Coffee Creek facility, is currently open to minimum and medium-custody inmates who have at least six months clean conduct and have completed a parenting education course or are currently enrolled in the class.
To learn more about Through A Child's Eyes, visit wilsonvillerotary.com/programs/tace.