Bringing Men Together to Stop Gangs
7/28/2015, 4:06 p.m.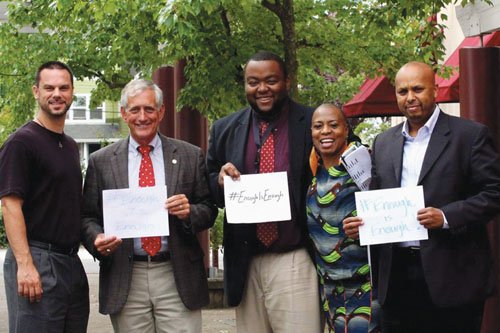 The Portland Office of Youth and Violence Prevention is bringing men together for a new program aimed at stopping gang violence, Enough is Enough, a community-led campaign aimed at encouraging people to take a stand.
Fathers, brothers, uncles, cousins, soldiers, former gang members, community activists, pastors, and ministers are welcomed to join the group for a community meeting on Thursday, July 30 from 6 to 8 p.m. at the Bethel A.M.E. Church, located at Northeast 8th Avenue.
Those interested in joining are encouraged to RSVP by writing to Antoinette.Edwards@PortlandOregon.gov. For more information, call the Portland Office of Youth Violence Prevention at 503-823-3584.