MLK Dream Run is Back
Race and weekend of events celebrate Soul of Portland
7/28/2015, 4:15 p.m.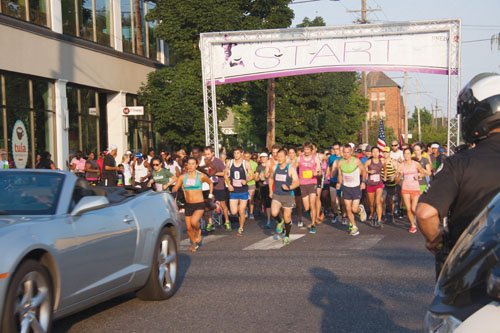 Northeast Portland celebrates the fourth annual MLK Dream Run this weekend.
The race, which takes place Sunday, will honor civil rights activist Martin Luther King Jr. and raises money for the North by Northeast Community Health Center and the North/Northeast Business Association's Portland Fellows Program, which supports youth entrepreneurship and leadership.
The race offers a range of fitness goals, from a 5K walk and run, to a 10K run, and a competitive 15K race. The courses go through the "Soul of Portland," passing several inner north and northeast Portland neighborhoods.
The celebration kicks off at the corner of Northeast Alberta Street and Martin Luther King Jr. Boulevard, Saturday, Aug. 1 with live children's entertainment from 12 p.m. to 4 p.m., teen and youth entertainment from 4 to 6 p.m., and activist-related speeches and activities in honor of Dr. King from 6 to 9 p.m.
There will be food, a beer garden, raffle prizes, and music. Admission is free and donations are accepted at the gate.
Runners are encouraged to wear red, white to Sunday's race on Aug. 2, which opens at 6 p.m. on the same site, and has staggered start times from 7 a.m., 7:10 a.m., to 7:20 a.m. All runners will receive a bag full of discounts, goodies, and a complimentary grilled cheese sandwich from Dave's Killer Bread and Tillamook Cheese along with a Widmer Brothers beer and a free raffle ticket to win more prizes from local businesses.
To learn more about the weekend celebration or to register to participate in the walks and races, visit mlkdreamrun.org.