Vintage and Classic Cars
7/28/2015, 1:37 p.m.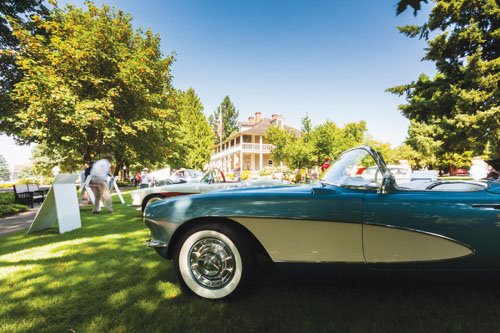 The Columbia River Concours d'Elegance, returns to Vancouver, Sunday, Aug. 2, bringing over 150 restored, classic vehicles to the lawns along Officers Row on the Fort Vancouver site.
Presented by the Fort Vancouver National Trust, the event runs from 9:30 a.m. to 3 p.m. Admission is $15 on the day of the event. Children 12 and under are free.
More than a car show, the Concours showcases vehicles whose historical accuracy is as important as their exceptional condition.
Vehicles are entered in 40 classes representing virtually all the classic and collectible marques including Jaguar, Bentley, Ferrari, Mercedes Benz, Alfa Romeo, Austin Healey, MG, Porsche, Triumph, Cadillac, Corvette, Lincoln, Morgan, and a host of others.