Documentary on Police Violence
Weekend screenings, discussion set
6/2/2015, 1:07 p.m.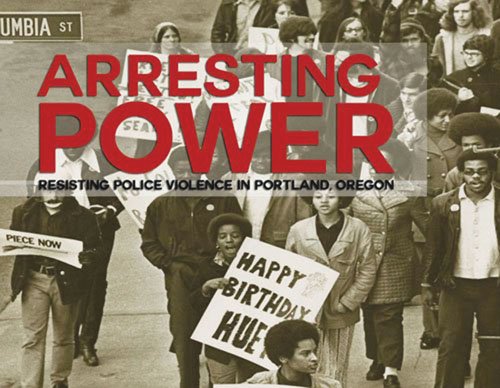 The locally produced, award winning documentary "Arresting Power- Resisting Police Violence in Portland, Oregon" will screen at the Clinton Street Theater on Friday, June 5 at 7 p.m., Saturday, June 6 at 7 p.m. and Sunday, June 7 at 3 p.m.
There will be a panel discussion following Sunday's showing will include members of the Portland chapter of the All African People's Revolutionary Party, the Albina Ministerial Alliance Coalition for Justice and Police Reform and the African Hip Hop Caravan. The discussion will explore the diversity of tactics and ideologies for activists of police reforms.
Since its release in January, the film has screened at dozens of theaters, community spaces, churches, film festivals, universities and other venues in the Pacific Northwest and nationally. Reviewers have called the film "an acute and compassionate look at the realities of police brutality" and that it communicates its timely message with "artful clarity."
Arresting Power features interviews with the families of people who were killed by Portland police, victims of police misconduct, local historians and community organizers. Utilizing archival newsreel from the Oregon Historical Society's moving image archive, the film explores the history of police reform and abolition movements that have been active throughout the past 50 years, and introduces viewers to community leaders and organizations including Walidah Imarisha, author of the Oregon Black History Timeline, JoAnn Hardesty and Rev. Dr. LeRoy Haynes of the Albina Ministerial Alliance Coalition for Justice and Police Reform, and Kent Ford of the Portland Chapter of the Black Panther Party.