Refocusing Our Affordable Housing Goals
A pathway to building 1,000 homes
Maxine Fitzpatrick | 6/2/2015, 2:14 p.m.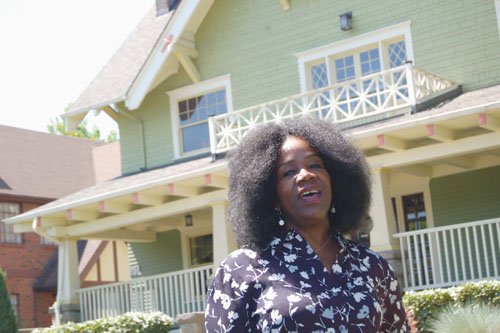 Portland Community Reinvestment Initiatives, Inc. (PCRI), a 22 year old non-profit community development corporation specializing in the creation and management of affordable rental housing in north and northeast Portland, is refocusing its affordable housing goals.
Providing homeownership opportunities and housing counseling assistance to low-income families ensures long-term affordability, stabilizes residents and their neighborhoods and helps families build equity and break the cycle of poverty.
PCRI's new goal to address active and ongoing involuntary displacement of African Americans and other low income residents from the neighborhoods we serve is by building and creating 1,000 homes, beginning in 2016. The homes will be located throughout the city, with the primary focus on the north and northeast Portland neighborhoods where displaced families previously resided.

During the period from the mid-1990's to 2010 and specifically 2000 to 2010; 10,000 residents, primarily African-Americans, were forced to relocate out of north and northeast Portland neighborhoods. Essentially, three people every day for 10 years were forced to find another place to live.
To address this involuntary displacement, PCRI has established a displacement mitigation initiative called Pathway 1000. The sole purpose and intent of the effort is slowing and reversing the involuntary displacement of our long term residents and current residents at risk of displacement.
The 1,000 homes will be constructed at a level of 100 homes per year over the next 10 years. PCRI is targeting involuntarily displaced residents who were forced to relocate due to escalating housing costs, or because their rental home was sold to a homeowner. PCRI encourages interested community members to participate and learn more via PCRI's website, pcrihome.org and social media channels, where a forthcoming questionnaire will be posted to determine eligibility and housing needs.
PCRI will also conduct a series of exploratory sessions with displaced residents and residents on the verge of displacement. We feel that those closest to and experiencing the problem are closest to and best suited to provide the solutions.
It would be fruitless to rehash the details of how African-Americans have been displaced historically in Portland on at least four different occasions. We cannot undo the harms done, but rather must focus on restoring housing justice for those who were harmed. PCRI's goal is to support and encourage displaced African-Americans to focus on the future. Homeownership is the stabilizing solution to displacement. Investing in opportunities and assistance for low-income families ensures long-term affordability and stabilizes residents in their neighborhood.
Community development corporations like PCRI can support displaced residents by building community awareness of solutions through advocacy and civic engagement to create anti-displacement policies.
Gentrification and displacement issues must be discussed and addressed on a regular basis. Residents must remind government leaders and city planners of displacement, and the reality of unintended consequences of strategic growth. Affected residents must get involved in their neighborhood and they must expect and encourage equitable development.
Be aware and look to learn more about PCRI's Pathway 1000 Initiative, a plan to bring affordable housing back into north and northeast Portland neighborhoods as well as catalyze business growth, development, and job opportunities. Our PCRI supporter partners include the African-American Alliance for Homeownership and the Portland Housing Center.