Building Bonds for Local Kids
6/9/2015, 3:34 p.m.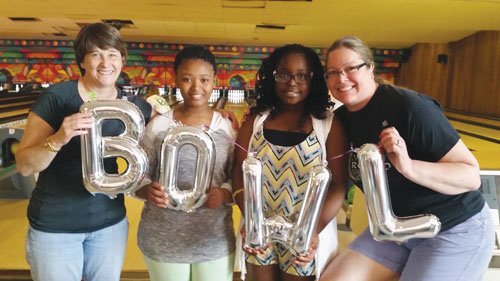 Big Brothers Big Sisters of Columbia Northwest has new support for its program that connects children facing adversity with adult mentors to create real and meaningful impacts in the lives of those involved.
Recent Bowl for Kids' Sake fundraising events raised more than $170,000 with all of the proceeds to go towards supporting the local chapter's current "matches." More than 50 people came out for a "Little Bowl" on May 31 at Interstate Lanes in north Portland and more than 15 local businesses also supported this year's event – including Nike, Kuni Automotive and Kaiser Permanente, officials said.
"Our goal at Big Brothers Big Sisters is to create a better future for children in need, because we believe every child deserves an opportunity to achieve their dreams," said Andy Nelson, the organization's chief executive officer.
The agency serves Clackamas, Clark, Multnomah and Washington counties. For more information, visit bbbsnorthwest.org.