Fight for Better Policing and Greater Accountability
How many more will we mourn?
Cornell William Brooks | 6/9/2015, 3:46 p.m.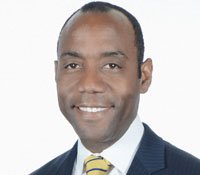 Freddie Gray wasn't the only person to die at the hands of the police in April. Before Mr. Gray suffered three broken vertebrae during the course of his arrest by Baltimore police, 17-year-old Justus Howell was fatally shot by an unidentified officer in Zion, Ill. Like the death of Mr. Gray, Mr. Howell's death was ruled a homicide.
On the day that Mr. Gray was laid to rest and protests and demonstrations against police brutality rung out in Baltimore, a group of local and federal law enforcement officers arrived at the home of 20-year-old Terrance Kellom, who was a suspect in a robbery case. Less than 10 minutes after police entered Terrance Kellom's home, he was dead, shot several times by an Immigration and Customs Enforcement officer who was part of an inter-agency fugitive task force for reasons that remain unclear.
Then there was 37-year-old Natasha Mckenna. This 130-pound woman died after she was taser shocked four times by the Fairfax, Va. police Feb. 3, with her hands cuffed behind her back, shackled around her legs, with a hobble strap connecting both of the restraints. Police say they are still investigating.
More than 400 people have died while in police custody this year and the list keeps growing, according to an online database that compiles news reports of instances of use of deadly force. While there is no comprehensive national database compiled by law enforcement agencies of police's use of excessive or deadly force in the United States, the number of people both severely and fatally injured while in police custody underscores a distressing symptom of the untested and overaggressive policing culture that has become commonplace in communities of color all across the country.
How many more lives of unarmed black men and women, tragically and senselessly killed by police, will our nation have to mourn before our country moves to fix its unjust and ineffective criminal justice system?
The NAACP says no more.
The fight for better policing and greater accountability has been at the forefront of the NAACP's work since its inception, and it's a fight that we know how to win. One of our most recent achievements: The NAACP alongside its valiant coalition partners helping to dismantle the practice of stop and frisk in New York and leveraging a successful collaborative campaign to pass anti-racial profiling and police accountability measures. And we have no intention of slowing down.
Now the NAACP is doubling down on advocating for body worn cameras, car cameras and gun and taser cameras. The availability of video evidence of police interactions with civilians can lead to significant improvements in police accountability and trust among a community. Additionally, we must deploy the use of independent investigation bodies and the use of civilian review boards. But we cannot do it alone. Join us in our fight. Here are three simple ways that you can help.
Join the NAACP: Become a part of the largest civil rights organization in the nation. When you become a member of the NAACP, you are doing more than joining an organization; you are becoming a part of a community. Our membership community is the reason we've been able to protect, defend, and fight for our civil rights and human rights for over a century.