John Lowry Jr. died in a suspected gang-related shooting.
Shooter Charged in Gresham Murder
6/9/2015, 2:57 p.m.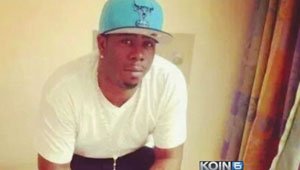 A suspected gang-related shooting at a Gresham gas station last October that resulted in the death of a 25-year-old Portland man has been solved, according to Gresham police.
A.D. Bailey III, 19, was recently arrested at his parent's home in Vancouver and faces an indictment in Multnomah County for murder in the death of John Lowrey Jr., authorities said.
Lowrey was a former Roosevelt student, lovable family member, and father of 9 children between the ages of 12 and two-months who never was in jail and went to church, his mother was quoted as saying on KOIN Channel 6.