Zoo Camp Spots Going Fast
6/10/2015, 12:51 p.m.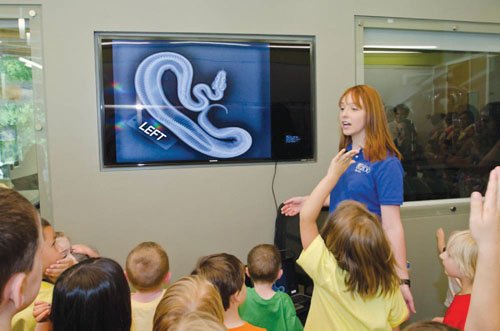 School's almost out — have you made plans for your kids this summer? Opportunities for summer fun and learning are going fast at the Oregon Zoo. The zoo's popular summer camps return June 15 and run through Aug. 21, with programs for children 4 years of age through entering eighth grade.
"Zoo day camps are a great way for kids to have some active, outdoor fun and connect with nature," said Grant Spickelmier, zoo education curator. "Campers explore little-known areas of the zoo, learn about animals by meeting them face to face, and leave inspired to care for the natural world."
Each weeklong camp — specifically planned for the interests of each age group — includes games, tours, stories, songs, animal visitors and take-home art projects.
Spots are still available, but Spickelmier says they tend to fill quickly as the end of school draws near. For more information and to register for camp, visit oregonzoo.org/camps.