Animal Services on Lombard
County opens center for cat adoptions
6/16/2015, 1:37 p.m.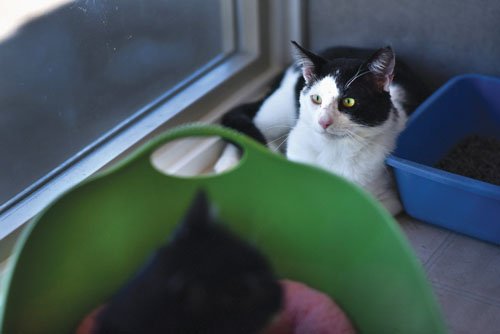 Multnomah County Animal Services just opened a facility in north Portland to help improve access for folks who can't make it out its main shelter in Troutdale, encouraging the adoption of local kittens and cats, providing pet licenses and an array of other resources.
The new Adoption Center at 2914 N. Lombard, just east of Greeley Avenue, had a grand opening celebration over the weekend and now will be open to the public on Fridays, Saturdays and Sundays.
While the facility will only offer adoption of cats and kittens, it will feature a public access kiosk with information about other adoptable animals at the main shelter in Troutdale, officials said.
Multnomah County Animal Services is the only open door shelter in Portland, and is the primary agency responsible for lost pet care, animal abuse investigations and animal rescue in Multnomah County.