Free Kids Boxing Camp
Champion mentors to lead effort
6/16/2015, 1:46 p.m.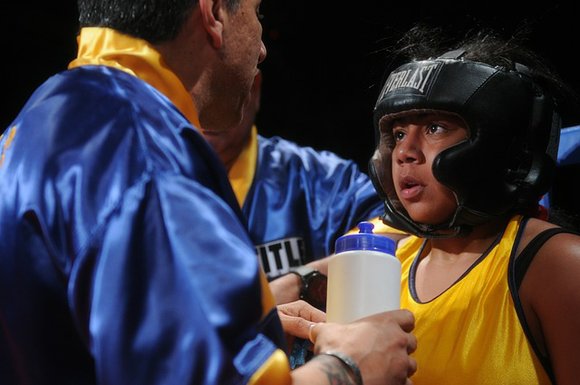 Golden Gloves champion Andy Minsker will lead a free summer boxing camp for kids at the Matt Dishman Community Center in northeast Portland. He will be joined by retired boxer and USA Boxing referee Daryl Lewis and Olympian collegiate wrestling champion Roy Pittman.
Amateur boxers from the community will also be on hand to guide students through their lessons. The camp will include motivational speeches and mini-workshops from famous athletes Andre' Channel, Joe Johnson, Johnne Mae Reed Bell, and Judy Robinson. There will also be special appearances from retired professional boxer Lightening Ray Lampkin Jr. and Chuck Lincoln, owner of the institution hosting the camp, Chuck Lincoln's Corner.
Chuck Lincoln's Corner is a non-profit youth boxing program and hopes to provide education, training, and discipline to its students.
The camp will be held over three days, Monday, July 6 through Thursday, July 9, from 9 a.m. to noon each day. The camp is free and open to campers ages 8 through 18. Spaces are limited and pre-registration is required. To sign up your child, visit chucklincolnscorner.org.