Healthy Parks, Healthy Portland and Clean Air
Hooray for smoke-free parks, spaces
Midge Purcell | 6/16/2015, 2:35 p.m.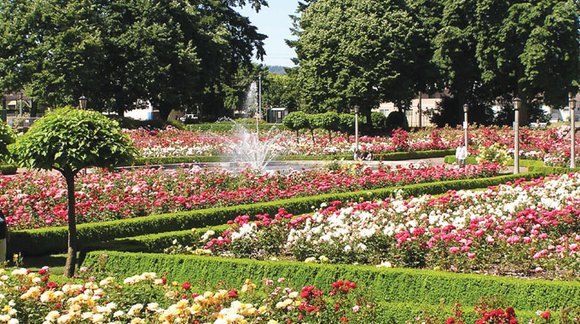 We know that physical activity can produce long-term health benefits and prevent chronic diseases, the leading cause of death and disability in the United States. It also, relieves stress, counters obesity, and increases your longevity. Most of us need to exercise more.
Maintaining a physical activity routine of 30 minutes daily of exercise for adults, and 60 minutes daily for children can result in better physical and mental health. You may want to check out Portland Parks and Recreation for all the different recreational activities they offer.
Also, congratulations to Portland Parks and Recreation for now becoming a smoke-free environment throughout the entire park system! The policy takes effect on July 1 and aligns with Portland Parks and Recreation's focus on "Healthy Parks, Healthy Portland." It requires all park areas and events to be free of smoke and tobacco in any form including products such as cigarettes, cigarillos, cigars, clove cigarette, e-cigarettes, nicotine vaporizers, nicotine liquids, hookahs, pipes, chew, snuff, smokeless tobacco, kreteks and marijuana.
African Americans have particularly high rates of smoking-related chronic disease. The Centers for Disease Control and Prevention warns the dangers of the use of e-cigarettes as studies have found carcinogens and toxins in e-cigarettes.
Creating healthy and safe environments protects Portland residents and visitors, especially children, and protects parks and natural areas from the potential risk of fires and environmental harm caused by littering of cigarette butts and other tobacco-related waste.
This policy also supports individuals who are trying to quit smoking or tobacco use or have already quit. It reduces children and youth exposure to smoking and tobacco use, which not only protects their health, but also helps discourage them from starting a habit that is difficult to quit.
The leading cause of preventable death in Oregon is still tobacco-related diseases which costs Multnomah County $223 million dollars each year in medical care, and $196 million dollars in lost productivity.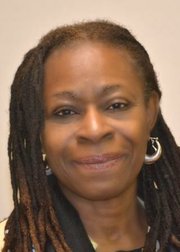 Multnomah County recently awarded a three-year grant to increase the number of African Americans with access to tobacco/nicotine-free environments, among other things. One of three methods is to increase the number of outdoor settings implementing new or expanded tobacco and/or nicotine-free policies.
Called the Racial and Ethnic Approaches to Community Health, the grant was issued as a way to create policy, systems, and environmental changes affecting the health of the county's African American/Black community in particular, through both nutrition and tobacco policies to change the environment. These policies span the life-course and reach infants, youth, pregnant women, adults, and elders.
As Portland Parks Commissioner Amanda Fritz said, "expanding Portland Parks and Recreation existing tobacco-free policy across the entire system sends a consistent message. It helps create a healthy and safe environment within all of Portland Parks and Recreation -- especially the children and youth." Portland Parks and Recreation offers a variety of fun activities, listed on their website (check out summer free for all events) and includes amenities such as public transportation through TriMet, restrooms, signs, and parking.