Joy of Freedom
Parade, celebration to honor Juneteenth
6/16/2015, 3:08 p.m.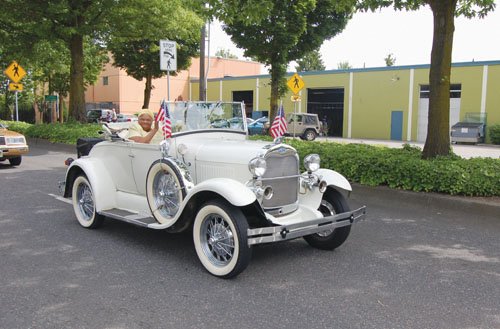 Celebrate Juneteenth in Portland this Saturday with a parade on Northeast Martin Luther King Jr. Boulevard, and then move over to the Legacy Emanuel field at North Russell and Williams Avenue where there will be a celebration with live music, food, a historical pavilion and other events.
Actors will be portraying important historical figures from African-American history, including Morgan Steele, founder of the Underground Railroad, Carter G. Woodson, the person responsible for implementing black history month, abolitionist and women's rights activist Sojourner Truth, and social reformer and abolitionist Frederick Douglass, among others.
The parade starts at noon at the corner of MLK and Jarrett at the Wells Fargo branch. The route leads to Russell Street and over to the Legacy Emanuel field where over two dozen vendors will be available to sell everything from meals to handmade wares.
There will also be a kids area featuring Nikki Brown Clown and face-painting along with a variety of other children's activities. Live performances throughout will feature local music artists, including legendary jazz musician Ron Steen, gospel band Vision, and other acts sponsored by Rakz Entertainment.
The celebration honoring the emancipation proclamation is free and open to the public and goes until 6 p.m. Visitors will have plenty of space to spread out and are welcome to bring blankets, chairs, and other picnic accessories.