Safe and Free at Matt Dishman
Parks center initiates extra teen support
6/16/2015, 1:49 p.m.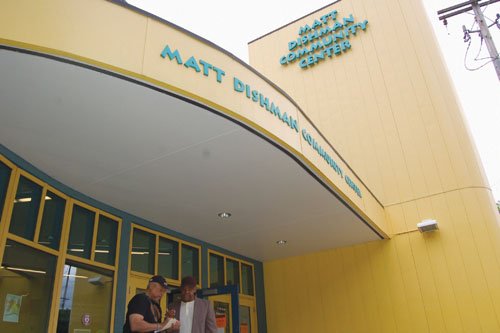 The Matt Dishman Community Center in northeast Portland has made access easier for teenagers this summer as part of the city's long range plan to provide safe and free activities for youth.
Supported in part by $2 million in the mayor's approved budget for 2014-15, the Dishman Center will be free for all registered youth, age 18 and younger, through Aug. 15. Participants should bring addresses and phone numbers for themselves and their parents or guardians; and information about health conditions.
Mayor Charlie Hales and Parks Commissioner Amanda Fritz outlined the initiative last week with plans to expand free summer programs to the Portland Parks & Recreation's East Portland, St. Johns and Mt. Scott community centers as well.
"We have a crisis of gun violence and youth violence in our community, and one answer to that is to get upstream in the lives of your kids," Hales said. "That means letting them pick up a soccer ball or a paint brush, a pen or a guitar, a job skill or a résumé. The more of these safe, positive activities we can provide for them, the better."
Fritz says the city has a chance to make a real and lasting difference in the lives of youth who need our support the most.
"I thank the mayor for his efforts towards enhancing young lives and reducing violence, and PP&R staff for their dedication in making this program a reality,"