Portland Vigil For Victims in Charleston
Hearts and Prayers with the 9 Lost Lives
6/18/2015, 10:13 a.m.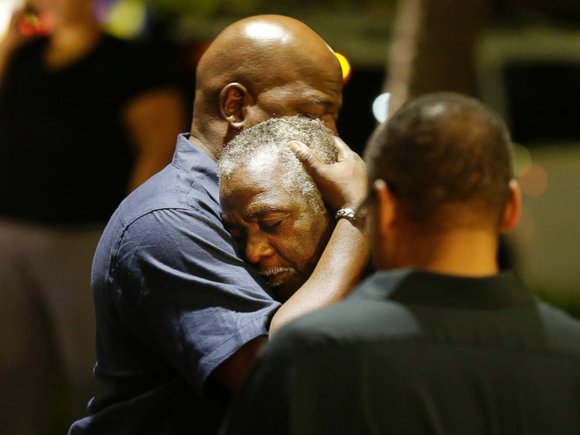 Bethel AME Church and the Albina Ministerial Alliance Coalition for Justice and Police Reform will be holding a prayer vigil for the victims of the shooting in Charleston, South Carolina on Thursday, June 18 at 6 PM at 5828 NE 8th Ave in Portland.
The shooting of nine people at Mother Emanuel African Methodist Episcopal Church in Charleston has been called a hate crime.
For more information contact Dr. T Allen Bethel, co-chair of the AMA Coalition, at 503-288-7241.
UPDATE:
Mayor Joe Riley says that the City of Charleston has started the Mother Emanual Hope Fund to help the shooting victims families. If you'd like to donate and help the community you can stop by a Wells Fargo location or mail a check to the address below.
MOTHER EMANUAL HOPE FUND
BOX 304
CHARLESTON, SC 29402
The website for contributions to this fund is expected to be functioning by noon on Friday. Those wishing to contribute will also be able to do so at any Wells Fargo branch by specifying that they'd like to donate to the Mother Emanuel Hope Fund.