Historic Black Golfers Tournament
6/24/2015, 2:36 p.m.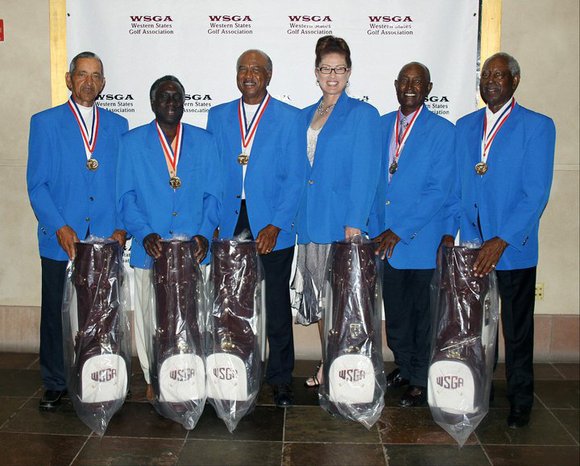 Sixty-one years ago, African Americans and other people of color were not welcome at many public and private golf courses throughout the Western U.S. This led to the founding of Western States Golf Association in 1954 to encourage African Americans to enjoy the game of golf.
This week, the association's affiliated club members, representing 34 clubs in six states, will be in Portland to participate in its annual championship tournament, bringing three days of play to Heron Lakes Great Blue, Rose City Golf Course and Stone Creek Golf Course, Wednesday, June 24 through Saturday, June 27.
Officials said Portland was selected because of its outstanding golf courses and tourist activities, because of an incentive from the Visitor Development Fund, generated by Multnomah County's lodging and car rental tax, and last but not least, Portland's Leisure Hour Golf Club was one of the first African American focused golf clubs to become one of the association's founding members.