Minority Contracting Bill Signed
6/24/2015, 2:17 p.m.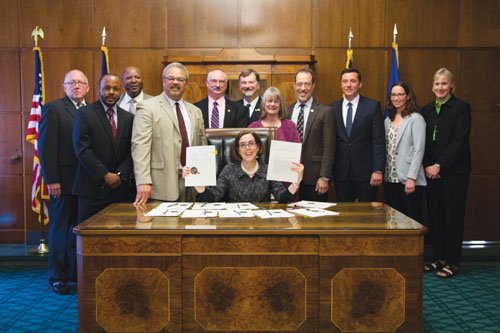 Oregon has two new laws to protect the integrity of programs that provide access to public contracts for minority-owned, women-owned and emerging small businesses.
Gov. Kate Brown signed House Bill 2716 last week requiring a firm that uses MWESB certification as part of an application for a contract to maintain that certification for the entire term of the contract. The bill was sponsored by Rep. Lew Frederick of Portland.
The second law, Senate Bill 584 allows agencies that detect fraud in using these programs to take enforcement actions.
"Minority contractors are just looking for an opportunity to grow their businesses by landing and performing work," Frederick said. "These bills give us some tools to make sure these programs do what they were meant to do."