Science of Ripley's Believe It or Not
Exhibit delves into world of the unexpected
6/24/2015, 3:56 p.m.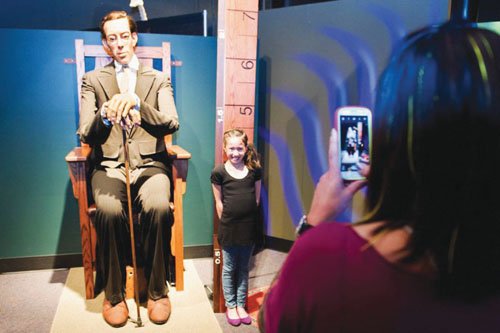 What's more amazing that Robert Ripley's legendary compendium of oddities, anomalies and fantastic feats? The science that underlies them!
OMSI presents "The Science of Ripley's Believe It or Not!" a 6,000 square foot interactive exhibit that explores the real science behind the unbelievable. The collection of intriguing objects and astonishing artifacts is open through Sept. 7.
Visitors can discover epic examples of extreme biology as they stand inside a life-size Megalodon jaw; experience what it would be like to be swallowed by the giant prehistoric snaked called Titanoboa; or measure up against Robert Wadlow, the world's tallest man, who grew to 8 feet 11 inches.
In addition, guests are invited to delve into the world of the unexpected. From a giant portrait of Albert Einstein made of toast to a larger-than-life portrait of Justin Bieber made from candy, the science of pixilation comes to life in colorful and unusual ways.

For more information please visit omsi.edu.