Academic Excellence Awards
6/30/2015, 4:01 p.m.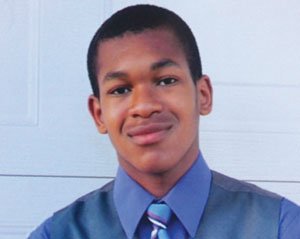 Congratulations to Faubion PreK-8 School graduate Chinemerem Amadi as a 2015 recipient of the Presidential Academic Excellence Award.

Chinemerem has maintained a high GPA throughout his middle school years at the northeast Portland school and ends his 8th grade year with a 4.0 GPA. He will attend Jefferson High School in the fall.
Other Faubion students receiving the award were Anna DeMars, Ciera Ellington,
Jayden Henderson, Tristan Hutchinson, Maria Elena Lopez-Tomas, Jennifer Jauregui-Flores, Marcellus Ome and Sarah Steele.

"We are very proud of Chinemerem's accomplishments as well as his classmates who also won this award," a statement from Faubion school officials said. "We sincerely congratulate these students and wish each the very best during their high school
careers."