In Loving Memory
Henry Earl Dizer
6/30/2015, 11:18 a.m.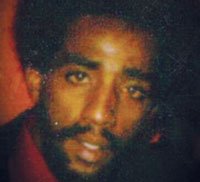 A life celebration to remember Henry Earl Dizer will be held on Thursday, July 2 at 1 p.m. at Morningstar Church, 4927 N.E. 55th St. A repast will follow the service. Viewing will be on Wednesday, July 1 from 5 p.m. to 7 p.m., also at Morning Star.
He was born Jan. 23, 1955 and passed away on June 18, 2015. He was father to Hennisha T. Dizer, La'Nisha L. Dizer, and Terra N. Dizer; stepfather to DeAndre R. Smith and Depree R. Smith; and brother to Michael Dizer, Rita Dizer, Charletta Malone, Marvina Ross, Ruby Sims and Russell Dizer Sr.