The Mental Trap
'Escape Rooms' to unleash your inner sleuth
6/30/2015, 1:08 p.m.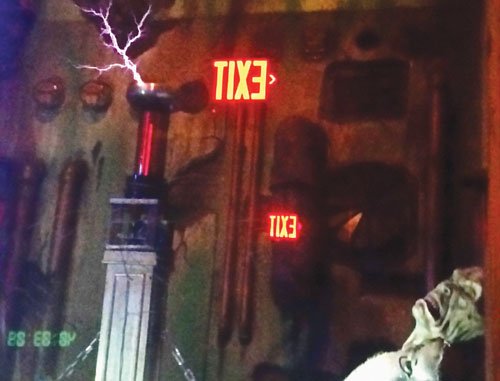 A family owned adventures facility in Beaverton has a new team-building, mind-bending activity for friends, families or company excursions.
Glowing Greens Miniature Golf's black light adventures, 3855 S.W. Murray Blvd., now has "escape room" games, the real-life experiences that are taking the country by storm providing excitement beyond what any video game can provide.
Imagine your team of four to 10 players is locked in a room, racing against a ticking clock. With clues all around you, your goal is to solve the fiendish puzzles, infernal riddles, and twisted games using teamwork, logic, instinct and critical thinking. Put your ingenuity to the test and assemble the pieces together to escape the room, before your 60 minutes are up!
"I wanted to raise the bar by providing a truly immersive, realistic sleuthing experience," says Raymond Latocki, owner and designer of the games he calls "The Mental Trap."
My team has designed our attractions with highly detailed artistic surroundings, a cohesive story-line that you discover more about as you progress through the game and multiple rooms to explore," he says.
For the past 14 years, Latocki has been renowned for his popular Halloween attraction "The 13th Door Haunted House." His Mental Trap games at Glowing Greens include "The House," a game where you take shelter in an old house rumored to be haunted by spirits, and "The Experiment," part of a twisted game of survival and deception.