Remembering Janice and Linda
Dawson Park concert to honor late music legends
6/30/2015, 2:17 p.m.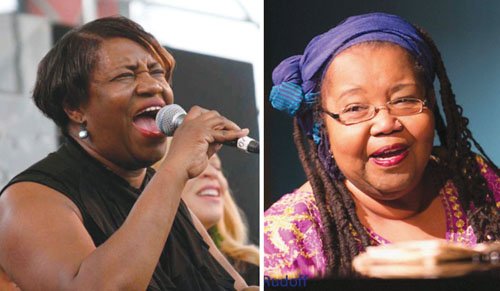 A community musical legacy concert at Dawson Park on Wednesday, July 8 at 6 p.m. will pay tribute to the late soul diva Linda Hornbuckle and co-Oregon Music Hall of Famer Janice Scroggins, two beloved musicians and community members who died last year.
The special salute will feature the Linda Hornbuckle Band featuring LaRhonda Steele, Norman Sylvester, and Lenanne Sylvester Miller. Also performing will be Arietta Scroggins Ward and Nafisaria Scroggins Thomas.
The concert is sponsored by the Legacy Emanual Medical Center and Portland Parks and Recreation.
Hornbuckle was famous throughout the Pacific Northwest for her powerful voice and amazing stage presence. Scroggins was Portland's piano powerhouse and another revered member of the black community. She came from a family of church musicians.