Summer Concerts and Movies
6/30/2015, 2:11 p.m.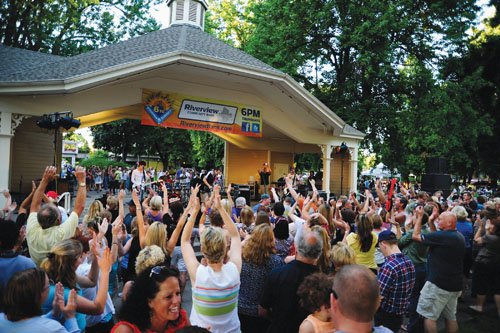 The City of Vancouver presents another year of free concerts and movies in the parks from Wednesday, July 8 to Aug. 14.
The concerts are held on Wednesday afternoons and Thursday evenings at Esther Short Park in downtown Vancouver. Evening concerts will take place from 6 p.m. to 8 p.m. starting on July 9 with Hit Machine; followed by Cloverdayle on July 23; Flexor-T on July 30; Vancouver Symphony Orchestra on Aug. 6; and Soul Vaccination on Aug. 13.
Afternoon concerts will take place from noon to 1 p.m. starting with the Vancouver Pops Orchestra on July 8, Mbrascatu on July 15; Lincoln's Beard on July 22; Left Coast Country on July 29; The Gravy on Aug. 5 and Water Tower on Aug. 12.
Movies in the Park will take place at a variety of Vancouver parks. The showings are Annie on July 10 at LeRoy Haagen Memorial Park; Big Hero 6 on July 17 at Fruit Valley Park; The Boxtrolls on July 24 at Marshall Park; Muppets Most Wanted on July 31 at John Ball Park; Jungle Book on Aug. 7 at Fisher Basin Park; and Jurassic Park on Aug. 14 at the Fort Vancouver National Historic Site.