Boardroom is new Frontier for Diversity in the NBA
Earl Lloyd left a legacy to follow
Marc H. Morial | 3/10/2015, 3:46 p.m.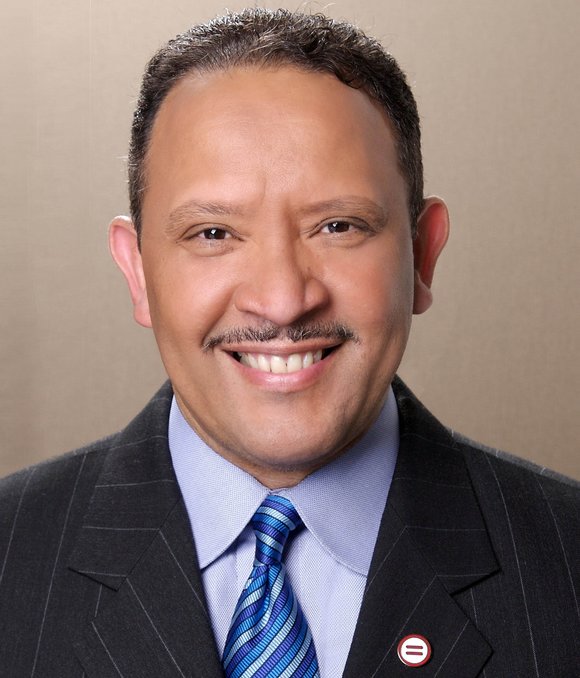 In an era that can boast of legendary feats of basketball from black players like Magic Johnson, Michael Jordan, LeBron James and countless others, one might find it difficult to remember, or believe, there was ever a time when black athletes were not a significant presence on professional basketball courts. But it would take nearly three and a half years after Jackie Robinson's 1947 groundbreaking feat of becoming the first African American to play in Major League Baseball for the National Basketball Association to shatter its own color barrier with a 6-foot-5, 225-pound power forward named Earl Francis Lloyd.
Born in 1928 in Alexandria, Va., Lloyd, who had humble beginnings as the son of a coal yard and domestic worker, gave no hint to what he would come to accomplish both on and off court. As the star of West Virginia State University's basketball team, Lloyd was even unaware he had been drafted until a campus friend told him she had heard a rumor he might be moving to Washington. That rumor proved true.
Lloyd was one of a trio of African American basketball players drafted in the historic, color-shattering 1950 draft. Lloyd was drafted by the Washington Capitols in the ninth round; Chuck Cooper—the first black player drafted by an NBA team—was drafted by the Boston Celtics; and Harlem Globetrotter Nat "Sweetwater" Clifton joined the New York Knicks.
While all three men had already achieved significant milestones just by being drafted, Lloyd would be the first African American to take the court in the NBA, suiting up on Oct. 31, 1950 for the Capitols' season opener against the Rochester Royals, scoring six points and grabbing a game-high 10 rebounds.
"When Earl stepped out on the court on that fateful date in 1950, this remarkable man rightfully earned his place in the historic civil rights movement and, more important, he opened the door to equality in America," remarked West Virginia State University President Brian Hemphill upon learning of Lloyd's passing last month.
After playing seven games with the Capitols, Lloyd was drafted into the U.S. Army to serve in the Korean War. When Lloyd returned, he played for the Syracuse Nationals, where he made history again by becoming the first African American starter on an NBA championship team. Lloyd moved on to play and then coach for the Detroit Pistons. He became the first black assistant coach with the Detroit Pistons in 1968 and became the team's head coach in 1971.
Earl Lloyd has left behind quite a legacy for basketball, for professional sports and for our nation. We would surely do his legacy a disservice if we relegated the extraordinary achievements and universal accolades—including his 2003 induction into the Naismith Basketball Hall of Fame for breaking the NBA's color barrier—to history. Lloyd's journey through the ranks of the NBA, first as a player, and later as a coach, prove the game doesn't end on the court—and neither do its struggles for diversity and inclusion.
According to the league's 2014 Racial and Gender Report, 77 percent of all NBA players are African American, while almost 81 percent are people of color. Nearly 44 percent of all head coaches are coaches of color and, in a new record, slightly more than 46 percent of assistant coaches are coaches of color.