Clamp Down on E-Cigarettes
3/10/2015, 3:28 p.m.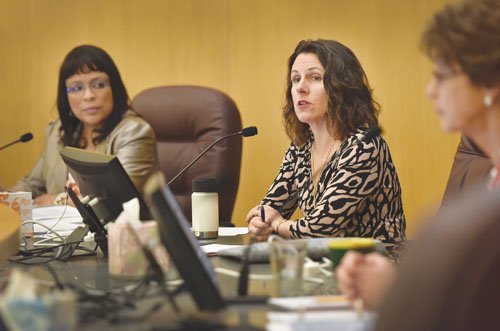 Multnomah County Commissioners have voted to restrict e-cigarettes and so called "vaping" devices to protect children and public health.
The board passed an ordinance Thursday that prohibits minors from buying and using the nicotine inhalant delivery systems, such as e-cigs and vape pens. When the law takes effect on April 5, businesses will be prohibited from selling the devices to people under age 18. And vaping won't be allowed in workplaces where smoking is prohibited.
"My primary concern is protecting kids from exposure to these products,'' Chair Deborah Kafoury said. "And I want to ensure that people who choose not to vape are protected at work."
A key component in electronic cigarettes, vape pens and other inhalant delivery systems is nicotine, a highly addictive and harmful substance for developing brains, officials said.
"We're not stopping adults from vaping,'' said Commissioner Loretta Smith. "You can still buy and vape. But what we're concerned about is lots of dollars are put into advertising e-cigarettes and it's becoming a gateway drug to tobacco. We're trying to protect the children. We are not trying to take your rights away as adults.''