Grant Girls Soar Undefeated
3/10/2015, 3:19 p.m.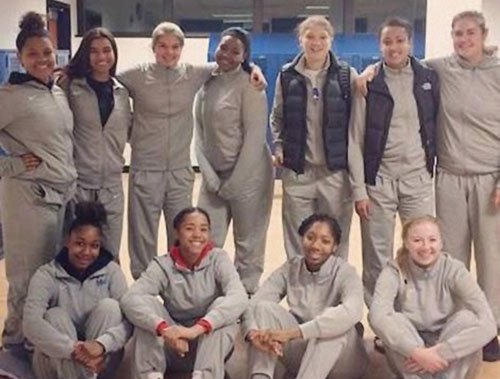 The Grant High School Girls Basketball team is headed to the state playoffs after beating Franklin 86-37 last week to finish 16-0 in the Class 6A Portland Interscholastic League and win their first league title since sharing it with Jefferson in 1997. It's also the first outright league title for the Generals since 1986.
The team has won by an average margin of 34.9 points over the season, improving from a 6-18 win loss record from last year. Grant, 13th in the OSAA power rankings, plays host to Newberg in a first-round playoff game Wednesday, March 11.
The Generals have been selected as team- of- the-week in the Oregonian twice this season. A few of the players also have played in the Portland Observer's Joyce Washington All-Star Classic.