Intolerance of Past and Today
3/10/2015, 3:05 p.m.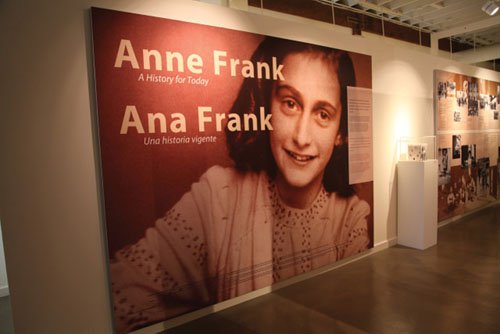 Providing a moving experience to visitors and serving as a springboard for community dialogue about the effects of intolerance in the past and today, the Oregon Jewish Museum and Center for Holocaust Education, 1953 N.W. Kearney St., presents the exhibit, "Anne Frank: A History Today" on loan from the Anne Frank Center USA.
Now showing through April 14, the exhibit deals with the life of one of the most discussed Jewish victims of the Holocaust, providing an opportunity to address the positive values of diversity and tolerance.
Regular exhibit hours are Tuesday through Thursday from 10:30 a.m. to 4 p.m., Friday from 10:30 a.m. to 3 p.m., and Saturday and Sunday from 12 p.m. to 4 p.m. Admission is $6 for adults, $4 for students and seniors, and free for members and children under 12 accompanied by a parent or guardian.