Author's Book Reading
Novel brings up issues of addiction and fear
Jamondria Harris | 3/24/2015, 11:34 a.m.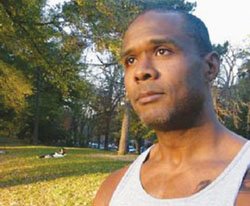 The broken shadows of the black American Dream is the setting of James Hannaham's new novel "Delicious Foods" (Little Brown), bringing up issues of addiction and fear.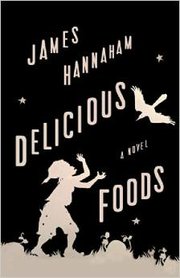 The novel follows the descent of an African-American family into the bare horror of the afterlife of slavery in its modern attachments to the black body. Hannaham's darkly satirical combination of allegory, magical realism, and southern gothic drives a love triangle between a widowed mother, her wayward son, and her addiction to crack.
The journey takes them to a drug rehabilitation work camp that resembles a slave plantation, where both are subjected to multiple forms of violence that attempt to physically and emotionally strip from them what little sense of their own humanity they have left.
The love between mother and son binds them in an inexorable orbit around and into places of intense degradation. "Delicious Foods" resonates with a sharp, incisive love honed ever sharper and finer by struggle.
James Hannaham, whose first novel, 'God Says No', was honored by the American Library Association, will be at Powell's City of Books on Wednesday, March 25 at 7:30 p.m. to give a free reading. He will open up for questions and answers afterwards.
---
Jamondria Harris is a Portland poet and artist. She is the founder of Portland's Afro-futurist art collective, Solar Throat.