Building Skills in the Military
3/24/2015, 11:55 a.m.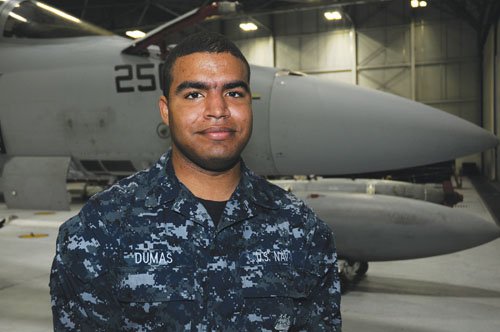 Tyrone Dumas of Portland has embarked on a Navy career serving as an Airman Apprentice with an elite group known as the "Flying Eagles."
Stationed in Lemoore, Calif., Dumas is an aviation electronic technician for Fighter Squadron 122, one of the Navy's most lethal and versatile strike fighter aircrafts, the F/A-18E/F Super Hornet.

"I like that the Navy has given me the opportunity to travel," said Dumas of his joys of serving.
"It's my job as senior airman to teach the new airman how we do things in the squadron," added Dumas. He went on to say he is very proud of his work as part of the squadron's 1,140-member team , helping to protect America on the world's oceans.