Fitness with 'JJ'
What's Holding You Back?
Janita 'JJ' Jones | 3/30/2015, 4:28 p.m.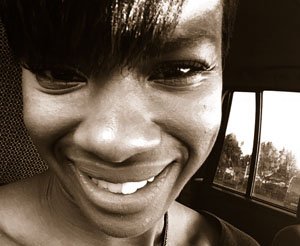 As a personal trainer I have heard all of the excuses in the world as to why one won't work out: I don't have time, I don't like to be sore, I don't want to bulk up, I don't want to mess up my hair, gym memberships are expensive, I have to lose some weight before I can start working out, and on and on and on.
The hardest thing about any goal that you have in your life is the "start." The cliché New Year's resolution for the majority of the population is "I am going to get in shape." Some people say it and some people actually do it. They start; they are the ones that spike the attendance in the gym in the months of January, February and March. Instead of making fun of them we should all celebrate them for starting. It is not too late for you to begin your journey to a healthier lifestyle. So now I ask you. What is holding you back? A healthy body trumps a cute hairstyle and who says you can't have both!
There are plenty of exercises that you can do in a gym and at your home. There are also a bunch of apps you can download on your phone that will give you fantastic workout ideas. One of my favorites is the Nike NTC app. It allows you to choose workouts that can be done in your available time frame and target the body parts that you would like to work on.
A lot of the exercises are body weight exercise, which can be done without any weight. I find that if you can't lift your own body weight the last thing you want to do is try and hit the squat rack. A strong core is the foundation of a strong body. The core is more than just your abs. It is also your back. Do you suffer from low back pain? It is time to work on your core!
Making small changes in your daily routine can also contribute to the start of your healthier lifestyle. Take the stairs instead of the elevators. Park further away in a parking lot and walk to your destination. You can also start by making small adjustments in what you put in your body. Discontinue drinking soda and see what happens. Instead of making a visit to Starbucks for a Latte go to New Seasons and pick up a Kombucha. They do cost about the same amount. Here's to you and here's to starting!

---
Janita "JJ" Jones is a fitness advisor at VillaSport Athletic Club & Spa and assistant sprint track coach at Jesuit High School. She graduated from Benson Polytechnic High school in 1999. You can reach her via email at Janita@janitajones.com or twitter @livewithjj.