Medical Records Go Online
3/31/2015, 4:23 p.m.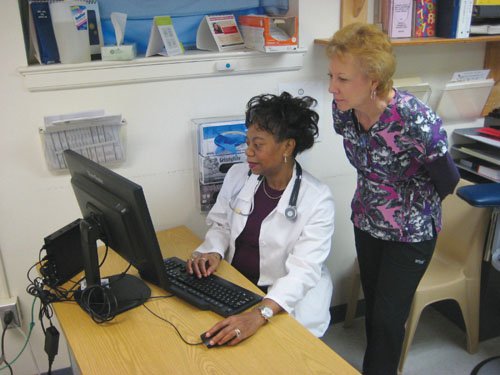 All medical records for the approximately 650 youth in the Oregon Youth Authority's close-custody facilities are going electronic to make youth intake and healthcare more efficient, accessible and cost efficient.
The new system replaces the cumbersome transfer of paper documents that used to chart youth medical and psychiatric histories and reduce the costs of maintaining and transferring files as youth travel between OYA facilities.
"Thanks to the cooperation of our physicians, nurses, nurse practitioners and other staff at OYA, we're now fully online," OYA Medical Director Marcia Adams, M.D., recently announced. "Our goal is to better serve our youth, improve continuity of care, streamline the documentation process and lower costs."