Zoo Says Goodbye to Beloved Rama
Leg injury was no longer responding to treatment
3/31/2015, 4:16 p.m.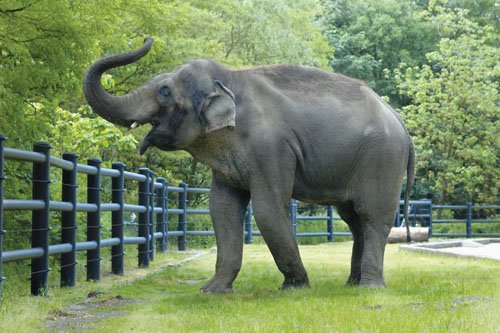 Rama, a 31-year-old Asian elephant known for his sweet disposition and Jackson Pollock-like painting technique, was humanely euthanized at the Oregon Zoo Monday after animal-care staff determined they could no longer help pain and mobility issues resulting from a 25-year-old leg injury.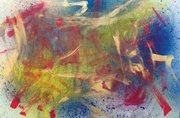 Rama sustained the injury in 1990 and did well for many years, thanks to a dedicated zoo staff and a combination of exercise, therapy and medication. During the past several weeks, however, he experienced a sharp decline in his mobility. Physical therapy techniques and anti-inflammatory medications that had been successful for many years were no longer easing his discomfort, and new modifications were not able to improve his quality of life. Not wanting Rama to suffer, management and staff made the difficult decision to humanely euthanize him.
"We knew Rama's injury would catch up with him someday, but it still doesn't make the loss any easier," said Bob Lee, zoo elephant curator. "This is a sad day for everyone at the zoo. My heart goes out especially to all the keepers and animal-care staff who have been close to Rama through the years."
Former Rama caregiver Jeb Barsh recalled Rama's "joyful soul" — perhaps expressed most memorably through his painting, an enrichment activity that grew into something bigger when Rama showed a remarkable enthusiasm for it.
"He would follow me around, just hoping for the opportunity to paint," Barsh said. "Once he grabbed a brush, there was no holding him back from the canvas."