Filling the Gap
Displaced Heald students look for options
Isaac Hotchkiss | 5/5/2015, 1:57 p.m.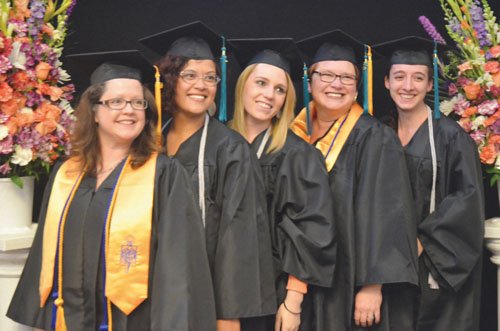 When they received an email stating their school was suddenly closed, Heald College students like Zach Shaut didn't know what to think. "I thought it was a joke at first," said the second year Business Administration student with an emphasis on Entrepreneurship.
Shaut had hoped to gain the skills to eventually open his own hot rod business. Now he was suddenly sitting in an information session wondering what's next.
Heald College and its parent company Corinthian College shuttered April 27 citing government regulatory pressure on for-profit universities. The decision hung 16,000 enrolled students out to dry, including 300 students and 80 staff on their Portland campus.
At least one door has opened up, however, as Warner Pacific College has agreed to lower residency requirements and waive fees for Heald students only. This will enable a student to bring many more transfer credits to the school than normal.
"We're working with a lot of students who want to continue without skipping a beat," said Celeste Cameron, director of enrollment at Warner Pacific.
The southeast Portland campus was even considering absorbing a Heald staff member—Adam Spitzer, an admissions advisor. Spitzer said he was overjoyed at the chance to continue in the same field of employment.
"If I can advocate for students, that would be phenomenal," Spitzer said.
Heald reportedly has worked with at least two other local colleges on credit transfers, but no other special transfer deals were announced yet.
Tiffany Kraft, a higher education consultant for the Service Employees International Union, has helped work to hold schools like Heald accountable.
She pointed out that the recent government action against shady business practice like aggressive recruiting, graduate underemployment, low faculty pay and outrageous administrative costs at for-profit colleges like Heald is long overdue.
"They make sure their tuition is the max GI bill," she said.
In considering what's next, Kraft said students shouldn't forget about good old fashioned community college as another alternative.
"You can get a better degree for a hell of a lot less", she said, noting that community colleges employ many of the same quality instructors as four year public and private schools.