Home Going Celebration
Gertrude Mae Smith
5/5/2015, 12:19 p.m.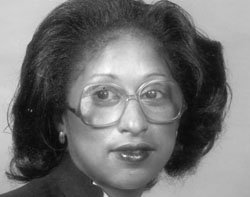 Gertrude Mae Smith was born Sept. 17, 1956 and died May 1, 2015. She was the mother to Deandre', DePree, Hennisha, LaNisha' and Terra; and the sister to James, LaVerne, Bernice, Roger, Henryetta and LaRan.
A Home Going Celebration will be held Saturday, May 9 at 11 a.m. at Morning Star Missionary Baptist Church, 4927 N.E. 55th Ave. For inquires, call 503-891-5812.