Madcap Odyssey at Milagro
5/5/2015, 12:03 p.m.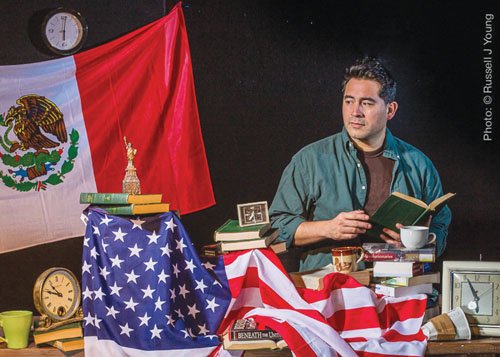 Portland's only Latin-American theater presents "American Night: The Ballad of Juan José," a sharp-eyed and sharp-witted comedy about a Mexican immigrant who dreams of moving to the Land of the Free.
Juan José studies fervently for his citizenship test, and his dream transforms into his obsession, launching him on a madcap odyssey through American past and present. Nine actors portray dozens of characters ranging from Abraham Lincoln to Joan Baez, exploring stereotypes and truth in this provocative and irreverent romp through U.S. history.
Written by Richard Montoya of the acclaimed comedy troupe, Culture Clash, and based on the controversial book, A People's History of the United States by historian Howard Zinn, American Night: The Ballad of Juan José plays through May 23 at Milgaro Theater, 525 S.E. Stark St.
Tickets start at $24 with discounts for students, seniors, veterans, and groups of over 15. For more information, visit milagro.org.