Powerful Legacy Remembered
5/5/2015, 11:46 a.m.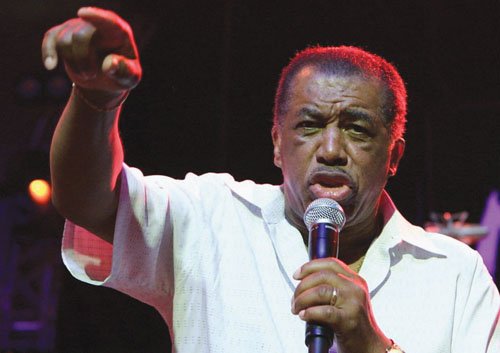 (AP) - Ben E. King, the unforgettable lead singer for the Drifters and solo star whose plaintive baritone graced such pop and rhythm 'n blues classics as "Stand by Me," ''There Goes My Baby" and "Spanish Harlem," is being remembered after his death Thursday of natural causes at the age of 76.
King was singing with the Five Crowns when they were hired in 1958 to become the new incarnation of the Drifters, a top act for Atlantic Records who had several doo-wop hits featuring tenor Clyde McPhatter.
King co-wrote and sang lead on "There Goes My Baby," and he and the Drifters followed with such favorites as "Save the Last Dance for Me" and "This Magic Moment," romantic and emotional ballads.
He left the Drifters in the early '60s but quickly found success on his own. He broke through with "Spanish Harlem," co-written by Phil Spector and Jerry Leiber, and sealed his name in music history with "Stand by Me."
A reworked gospel number, "Stand by Me" was a soaring declaration of dependence and devotion, chosen as one of the Songs of the Century by the Recording Industry Association of America. John Lennon covered it in the 1970s and "Stand by Me" found new listeners in the '80s when it was featured in the Rob Reiner movie of the same name.