Spring Dance Concert
5/5/2015, 12:25 p.m.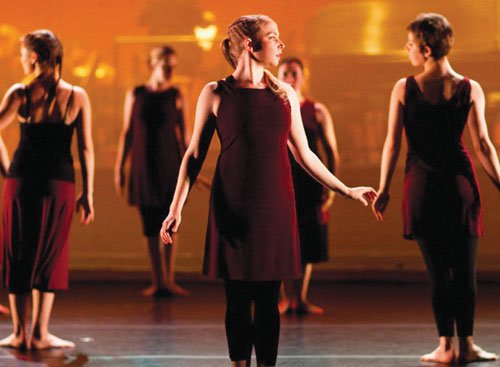 The community is invited to Reed College's Spring Dance Concert, featuring the work of guest choreographers and members of Reed's Contemporary Performance Ensemble.
The annual event will also include seven dances choreographed and performed by the Reed Dance Troupe, an entirely student-organized, extra-curricular dance ensemble; and choreography by Reed dance professors Carla Mann and Minh Tran in collaboration with their students, as well as music by Courtney Von Drehle of Three Leg Torso.
Performances are scheduled for Friday, May 8 and Saturday, May 9 at 7 p.m. at the school's renovated Greenwood Performance Stage. Tickets are $3 for adults, $1 for seniors and non-Reed students with ID, and free for all Reed Community members with ID. For more information, visit reed.edu/dance/events.