Urban League Roadmap for Progress
Report looks at dismantling racial inequities
5/5/2015, 1:53 p.m.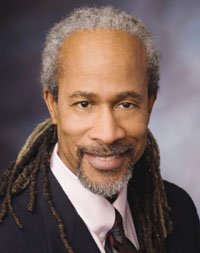 Dismantling the state's legacy of racial inequity is key to the future growth and prosperity of all Oregon, concludes a comprehensive overview of the status of black Oregonians statewide that was published Tuesday by the Urban League of Portland.
The State of Black Oregon 2015 report, the result of a two-year program of research, provides an updated look at how people of color are doing in schools, jobs, and both urban and rural communities throughout the state.
Among the findings are that the disparities in employment, health, education achievement, and housing instability have persisted or gotten worse since the first State of Black Oregon report was released in 2009. And that the wealth gap between blacks and whites has widened even further.
For example, 30 percent of black families live below poverty levels, compared with 11.7 percent of white families. Black families face more than double the rate of food insecurity as well, with 44.1 percent of black families affected, compared with 18.7 percent of white families.
Other disparities include a rate of incarceration for black Oregonians that is six times higher than their white counterparts, and nearly double the rate of black unemployment in the State of Oregon when compared with the white majority; That rate rises to nearly triple in the city of Portland, where Black unemployment is at 20.7 percent compared with 7.6 percent for whites.
The 2015 report also lays out an ambitious policy agenda - including a comprehensive jobs plan and a proposal to improve health outcomes for black women and children by investing in the crucial first 1,000 days of life.
"As Oregon works to build a healthy and prosperous state, we risk failing to fulfill our potential and our promise if we do not dismantle the legacy of inequity and institutional neglect of communities of color," said Michael Alexander, Urban League of Portland president and chief executive officer.
"We acknowledge that we have made some progress. However, public and private systems still operate in ways that perpetuate income and racial inequality. This is confirmed by the findings of our State of Black Oregon 2015," he said.
The 200 page report also features 18 essays from leaders throughout Oregon on issues including universal childcare, health equity, gentrification and entrepreneurship. There are 21 case studies from across the state, from Medford in the south, to rural Pendleton in the east to Astoria and the central gentrifying urban centers.
Taken together, the report is a roadmap to address longstanding inequities in employment, education, housing, health, criminal justice and wealth creation - and to pave the way for success.