Curator to Explore Race and Art
Women in Art series goes outside mainstream
5/12/2015, 6:58 p.m.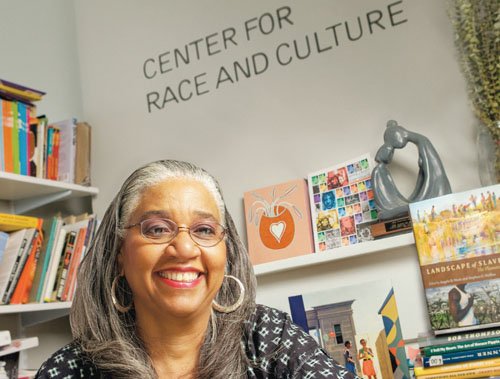 Portland Community College is bringing in an internationally recognized art expert and educator to Portland who is known for bringing many historical and contemporary African-American artists into the cannon of American Art.
Leslie King-Hammond is set to speak at 7:30 p.m., Thursday, May 21, in the Performing Arts Center on the PCC Sylvania Campus, 12000 S.W. 49th Ave.
King-Hammond's talk, "An Odyssey of Opportunities: My Life in the Art World," will address her multifaceted career, whose roots stretch back to her childhood in New York City, where she first discovered her love of archaeology and art.
Admission is free and the public is welcome. Parking is also free at the campus.
The lecture series, which was founded in 2010, focuses on pioneering feminist artists and women significant in the fields of art and art history.
"My fascination has been with those aspects of America that have not been perceived as part of the mainstream art world," King-Hammond said. "Portland has always had its own sense of identity and artistic richness. It will be a joy to share my experiences and learn more about the wonders of Portland."
King-Hammond received her bachelor's degree in Fine Arts from the City University of New York, Queens College. In 1969, she moved to Baltimore to attend Johns Hopkins University, from which she received her doctorate in art history in 1976. She is founding director of the Center for Race and Culture at the Maryland Institute College of Art.