On Alberta Street
Now Showing at Guardino
5/13/2015, 12:17 p.m.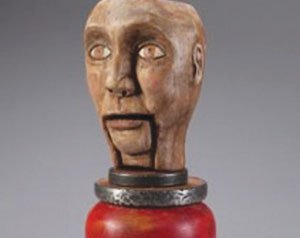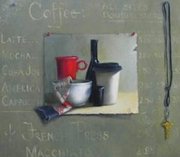 Walnut ink paintings, salvaged wood crafted into art, and still life paintings exploring contemporary icons and formal elements are some of the featured works this month at Guardino Gallery, 2939 N.E. Alberta St.
In the main gallery, Dave Benz presents a body of small walnut ink paintings on paper that are inspired by photos from the early 20th Century; and Julie Ann Smith's oil paintings explore contemporary icons and formal elements by depicting the iconic "paper espresso coffee cups" as the subject of her new still life paintings.
In the gallery's feature area, Stephanie Brockway presents her show "Portlandia," a celebration of primitive folk art with a Portland twist.