Honoring Student Scholars
5/13/2015, 12:31 p.m.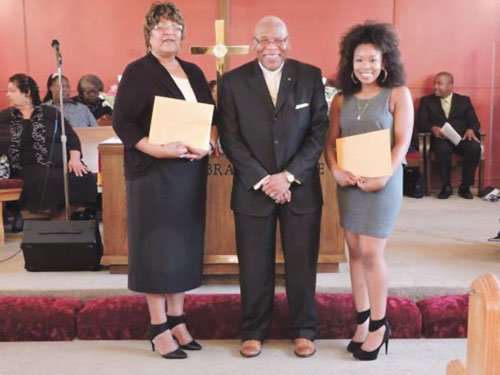 A church scholarship fund that supports African-Americans students has named two local students as award winners for 2015, Kymbreanna L. Elliott, a junior at Seattle Pacific University and Pamela Etheridge, a student at Portland Community College.
The Jennie T. Kemp Scholarship Fund was established in 2006 to celebrate the work and life of the former First Lady of the Community A.M.E. Zion Church in Vancouver. So far, the scholarship has assisted 49 students pursuing degrees or advanced vocational training at various colleges and universities.
Elliott hopes to someday attend law school and dreams of becoming a member of the United States Congress. Etheridge is returning to school after a 37-year hiatus and hoping to share her experience recovering from addiction to helping others overcome the same struggles.