Eat Healthy with Local Produce
'Double Up Food Bucks' serve low-income
5/19/2015, 11:57 a.m.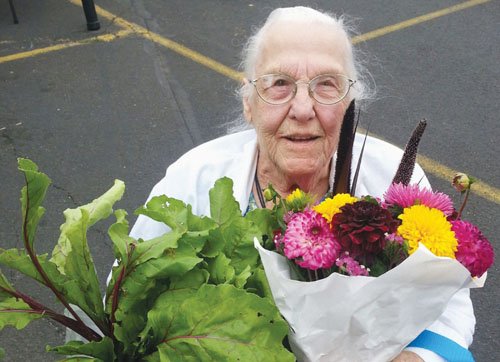 The Farmers Market Fund, an independent non-profit and companion organization to the Portland Farmers Market, has always been dedicated to providing increased access to healthy local grown food for low-income, elderly and underserved populations.
But now even more can be achieved thanks to a $500,000 award from the Food and Drug Administration's Food and Insecurity and Nutrition Incentive Program and an Oregon food stamps incentive program called "Double Up Food Bucks."
The program will provide cash incentives to low-income Oregonians who receive food stamps for purchasing locally grown fruits and vegetables at farmers markets and through community supported agriculture.
The food stamps incentive will apply at 46 farmers markets, including the King Farmers Market in northeast Portland and other markets in rural and urban communities.
For more information, visit farmersmarketfund.org.