Fire Stations Promote Health and Safety
5/19/2015, 11:46 a.m.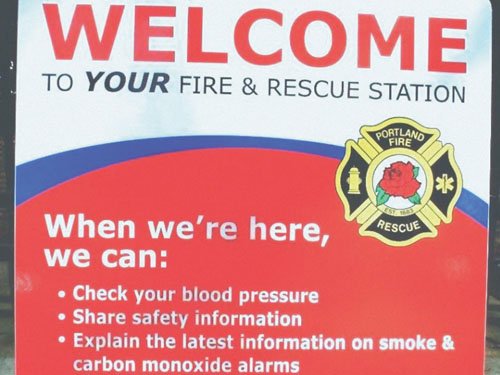 As part of High Blood Pressure Education Month, Portland Fire and Rescue reminds Portlanders they can visit their neighborhood station to get free blood pressure checks. As long as they are not out attending to an emergency, Portland firefighters are available to check your blood pressure: just knock on the station door. This service is available year round at your PF&R Stations.
Another name for high blood pressure is hypertension and about 80 million U.S. adults suffer from this condition. It is important to know if you have high blood pressure and need to seek treatment. Treatment measures can be as simple as lifestyle changes such as diet and exercise, or your doctor may recommend medication.
Your firefighters will explain what your numbers mean after they carefully check your reading. All firefighters are trained as Emergency Medical Technicians (EMTs) and most crews also have a Paramedic for Advanced Life Support measures.
Untreated high blood pressure is a dangerous condition that can lead to stroke, heart attack, kidney failure and and peripheral arterial disease.