Fitness with 'JJ'
Make a Workout Date
Janita 'JJ' Jones | 5/19/2015, 12:30 p.m.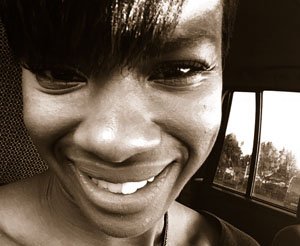 Working out with a friend has its benefits. You are not lonely, you have someone to hold you accountable, and you both can cheer each other on as you hit your fitness milestones together. It also helps you to lose weight faster!
A study done by the University of Pennsylvania's professor Shiriki Kumanyika and colleagues followed 344 men and women for two years. They were broken up into two groups. One of the groups was people who worked out solo and the other group was people who invited someone to workout with them mostly a friend or family member.
The group with the workout buddies lost weight faster and when one partner started losing weight so did the other! Talk about motivation! This is the perfect time for you to call one of your friends and make a workout date! Why go at it alone when you don't have to.
When I held a summer weekly boot camp for women, it inspired me watching them cheer for each other and support each other through the workouts. My 7-year-old daughter and some of the daughters of the boot camp participants even got in on the action and I had to create workouts and exercises that tailored to the kids.
As a parent, one of the best gifts you can give your children is the gift of fitness. If they witness you working out and living a healthy lifestyle than you can expect them to follow suit.
If you are looking for partner workout ideas, check out @twobadbodies on instagram. They are two former teammates of mine from the University of Washington and they showcase fun workouts together. Everything is more fun when it is done with your friend!
---
Janita "JJ" Jones is a fitness advisor at VillaSport Athletic Club & Spa and assistant sprint track coach at Jesuit High School. She graduated from Benson High School in 1999. You can reach her via email at Janita@janitajones.com or twitter @livewithjj.