Midwives and Women of Color
Advocates work to improve birth outcomes
5/19/2015, 12:45 p.m.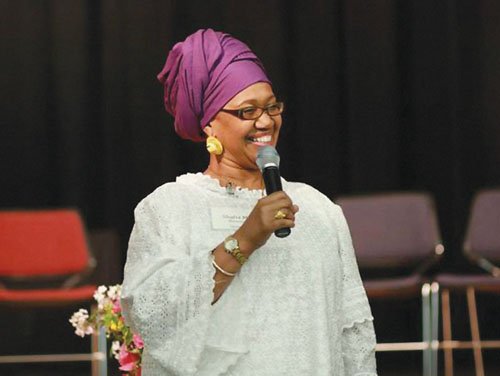 The International Center for Traditional Childbearing, a group founded by Shafia M. Monroe of Portland, is celebrating the contributions of the African American midwife while highlighting the under-representation of midwives of color in health care institutions and schools.
According to Monroe, research shows that midwives lower the infant mortality rate, but there remains a shortage of midwives of color to service their communities in culturally appropriate ways that improve birth outcomes.
"We want to see more African American youth chose midwifery as their career choice," she said.
The national profile of midwives is majority white women, with less than 2 percent being black women with only 13 percent of black women being served by certified nurse midwives compared to 57 percent of white women being serviced by CNMs, she said.
Earlier this month, Monroe led a public discussion for International Midwives Month in partnership with the Women's Resource Center at Portland Community College's Cascade Campus in north Portland.
Participants watched a special screening of "Bringin in' Da Sprit, an evocative and passionate documentary that celebrates the history of black midwives who commit themselves to holistic answers in the face of powerful misconceptions about the practice of midwifery.
Proceeds for the non-profit group's fundraising will help sponsor students and others to attend the organization's 9th International Black Midwives and Healers Conference on Oct. 9-11 at University Place and aid its mission of reducing infant mortality, increasing breastfeeding rates in communities of color by training cultural competent doulas.
For more information, you can visit the group's website, ictcmidwives.org.